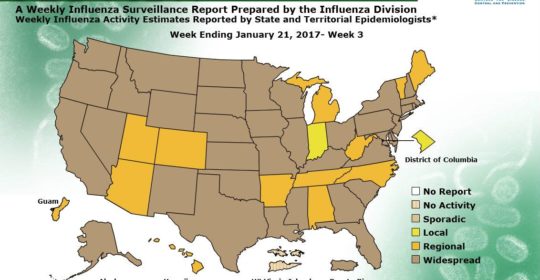 When it comes to Naples Walk In Clinics or Naples Urgent Care, business is unfortunately good these days. At Advance Medical of Naples, there is no shortage of walk in's with the flu.
The CDC has issued a warning that seasonal flu cases have reached epidemic levels. The flu most impacts the youngest and oldest populations.
Weather.com reports: "Cases of the seasonal flu have reached epidemic levels across the country and at least three children have died from the virus, according to a report released Friday by the U.S. Centers for Disease Control and Prevention.
The CDC reported that 10 states, including Alabama and Georgia in the South, Kansas and Oklahoma in the Midwest and New Jersey and New York in the East, are reporting high levels of people complaining of flu-like symptoms, while widespread flu activity was reported in 37 states."
Source: https://weather.com/health/cold-flu/news/flu-report-epidemic-cdc