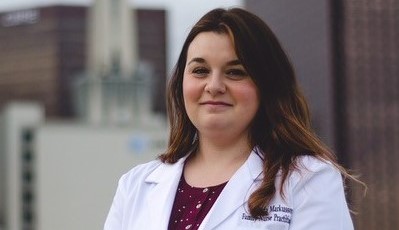 Advance Medical of Naples is pleased to announce the addition of Amanda Markusson as Family Nurse Practitioner.
Markusson worked in Neuro Stroke/Seizure and Medical Surgical Telemetry as an RN while earning her Master's in Nursing at UCLA.
"We're very happy to have Amanda join our team. She has a passion for community health, which is a great basis for caring for our patients," said Dr. Gregory Leach, owner of Advance Medical of Naples.
Markusson, a Naples native, has completed medical mission trips abroad and has worked in community health clinics in Los Angeles.
Previous to joining Advance Medical of Naples, Markusson was at Vava Clinic in Naples. She is a board-certified Family Nurse Practitioner by the American Nurses Credentialing Center and is currently pursuing a second Master's in Health Administration from USC.
---
Advance Medical of Naples, located at 720 Goodlette Road, has been serving Southwest Florida since 1988. They provide primary care, occupational medicine, urgent care, lab testing and diagnostics, and drug screening. For more information, call (230) 566-7676 or email [email protected].